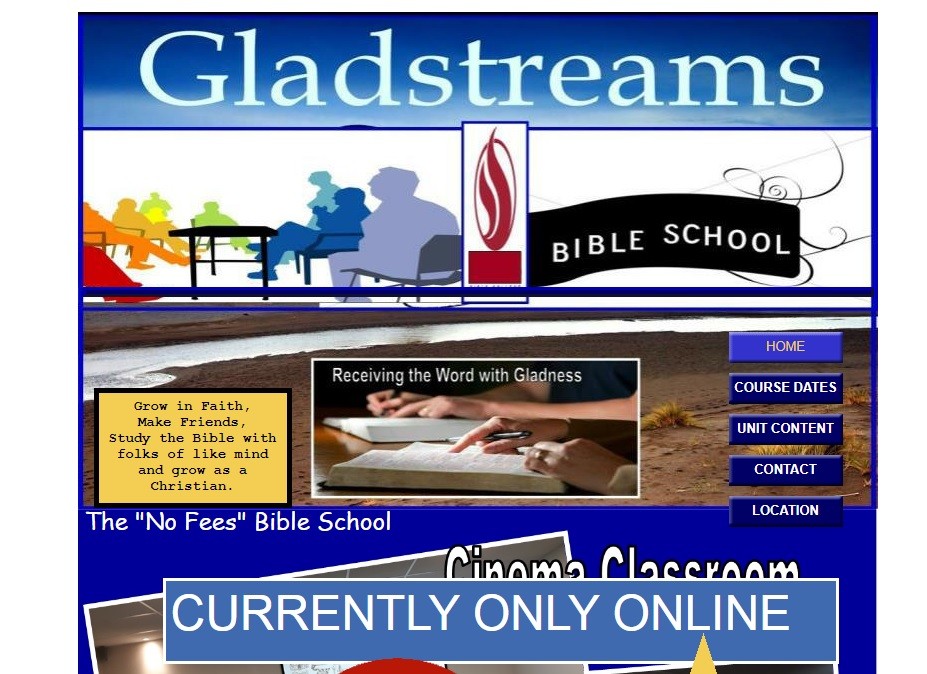 GLADSTREAMS  IS A  2 YEAR BIBLE CONTENT SCHOOL

Online (do it at home instead)

"Read your Bible, Learn your Bible, Know your Bible"

Each week there will be a talk about that week's study and links

to introductions to the Bible Books being studied. Watch and listen and read.

It will follow an accademic year of 30 weeks

Each week rolls over on the Thursday.

YEAR 2 begins Thursday 1st October 2020 with week 31

Year 1 (1 -30) completed in May 2020 and will repeat from October 2021

Keep a note of each week you have studied. When you have completed all 60 lessons you will have had a guided introduction and study of every book in the Bible.

CLICK THE STAR BELOW FOR THE CURRENT STUDY 

Each link will be listed under this box as we progress through the year

Year 2 . 1st October 2020 (Lesson/week 31)

READ THE BIBLE, LEARN THE BIBLE, KNOW THE BIBLE